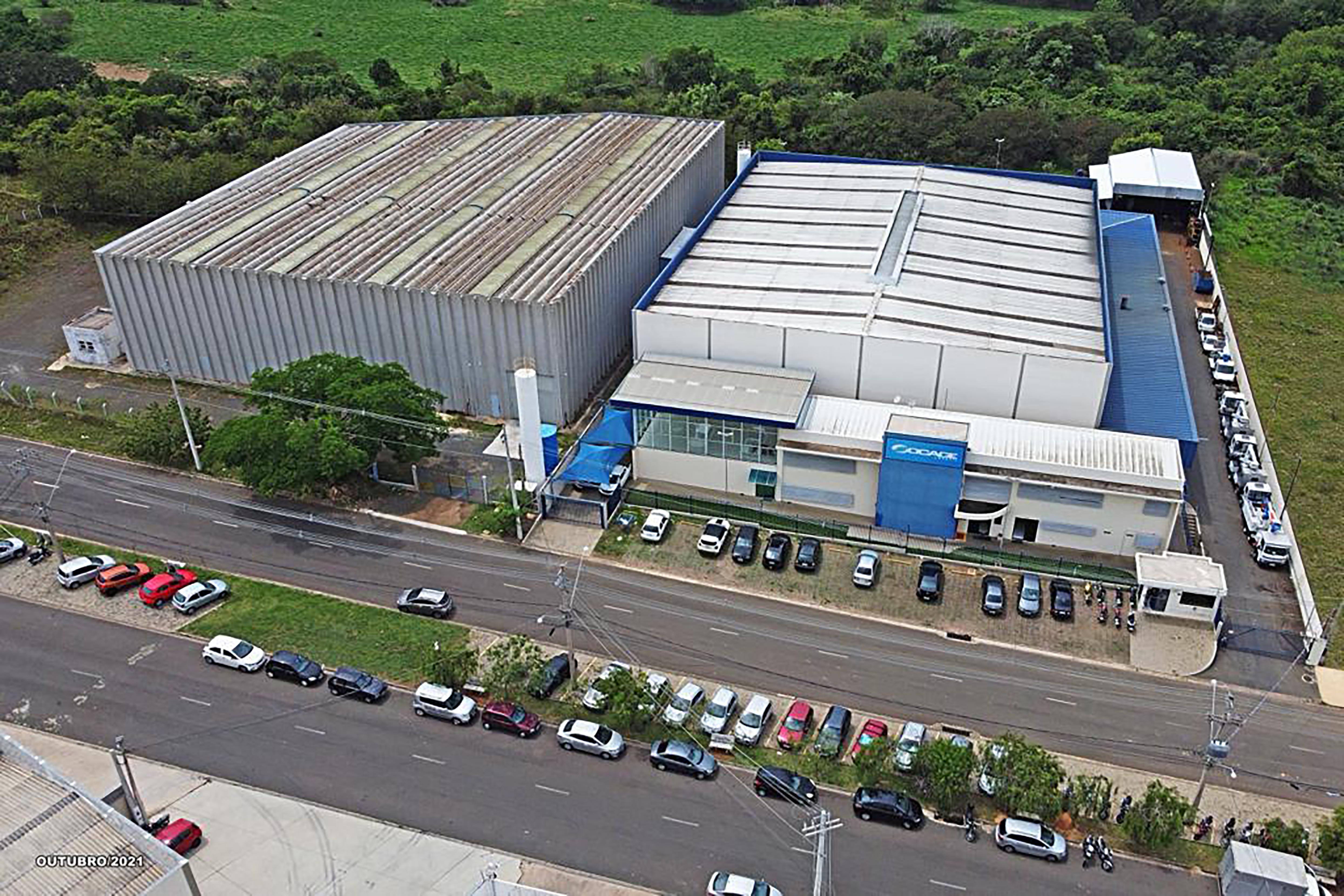 Socage is an Italian manufacturer of aerial platforms, with over 30 years of experience and a strong presence in the world market for moving / lifting people.
The company has distributors around the world, and branches on four continents.
Socage has achieved leadership in the European market in the manufacture of aerial work platforms (unloaded), with high lift height, and assembly in small vehicles. Important differentials that bring great benefits to your applications, providing greater flexibility and mobility of equipment in urban and rural centers.
The company values ​​customer satisfaction and seeks to meet customer needs.
Socage manufactures more than 50 models of equipment, from 10 to 100 meters in working height:
Articulated aerial platform on vehicle,
Articulated aerial platform with jib extender on vehicle,
Telescopic aerial platform on vehicle,
Telescopic aerial platform with jib extender on vehicle,
Isolated aerial basket,
Self-propelled aerial platform on a treadmill.
In Brazil since 2011 began distributing equipment throughout Brazil. In 2015 the company started to develop the line of insulated equipment in the city of Indaiatuba, in the interior of the State of São Paulo.
Currently, Socage do Brasil has its own structure and manufacturing space with capacity to produce equipment to serve the national market and with a strong presence in the export of equipment to countries such as: Chile, Colombia, Ecuador, Philippines, etc.
In constant evolution and with the objective of providing ample service to its representatives, the Brazilian branch ensures fast and effective technical assistance, with authorized workshops in all regions of the country.
The company's main mission is to offer the best service to the lifting sector and customers, in order to bring them closer and closer.
Considering the scenario and market in which we are inserted and bearing in mind the importance of the quality context in the company's business, based on the continuous improvement of our processes, products and services, we have established our quality policy based on the following pillars:
Promoting an adequate environment for carrying out activities aimed at meeting the requirements with a focus on increasing our customers' satisfaction;
Meeting the applicable requirements and other requirements related to our business within the scope of quality;
Ensuring the focus on our customers through constant attention to their current and future needs;
Continuously improving the management system by applying the requirements of ISO 9001:2015
MISSION:
To be known as the main company in the aerial baskets sector, offering safe equipment and excellent and reliable service.
VISION:
Expansion of new markets based on technological advancement.
VALUES:
Integrity, commitment, attention to detail, customer focus, innovation and quality.