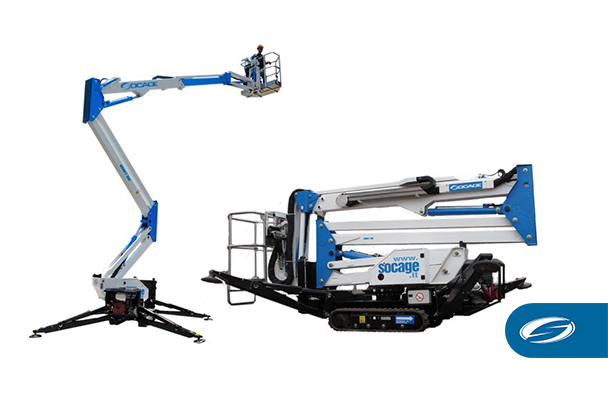 Aerial platform for your need
Greater strength and stability
Simplicity and reliability
Introducing the SPJ315 Platform
There are two versions of the equipment: Gasoline / Electric or Diesel / Electric, its consumption is on average 1L/h. To use in electric mode, just have an extension available at a power point and its consumption is on average 2.5KW/h. Motors installed are Honda models with electric / retractable starter and vary according to the equipment version.

TECHNICAL CHARACTERISTICS
Maximum working height*: 15 meters
Basket base height*: 13 metros
Maximum lateral reach* 7 metros
Machine weight: 1.900 Kg
Basket: 1.4 x 0.7 x 1.1 m / Alumínio
Hydraulic Controls
Z Previous Stabilizers
Rear Z Stabilizers
(*) It depends on the vehicle where the assembly is carried out.

STANDARD EQUIPMENT
Extendable mat
Remote control
Main engine start and stop command from the basket.
Electric hour meter.
Visual chassis stabilization control device.
Hydraulic system with differential filtering system in both flow directions.
Bearings that do not need lubrication.
Manual emergency pump.
Electrical socket on 230 V basket.
Protected shut-off valve.
Average speed 4Km/h to 5Km/h
Battery to power the equipment's electrical system.
Battery charger.
LOW CONSUMPTION AND HIGH PERFORMANCE
Our story began 40 years ago