Socage insulated double aerial basket, technology and safety in operation.
It is not new that Socage do Brasil has expanded its product range. In mid-2016 it launched in the market the line of isolated air baskets to meet the demand of the Brazilian market.
The solution presented by Socage do Brasil focuses on technology and security. The intention is to increase the quality of existing products on the market in all versions, including the double insulated air basket. This is thanks to the experience of more than 30 years in the manufacture of equipment for lifting people.
Advantages and Benefits of Socage Double Insulated Air Basket!
Reference bar for basket leveling: The non-use of chains and cables in the double insulated basket model forste 13.5 Ai considerably reduces arm maintenance.

Rotation of the basket: It is an optional gift in the equipment below! The rotation in the basket allows greater agility and precision in the maneuvers.

Access to the basket: The "pantographic" arm results in a compact equipment and with the basket much lower than the conventional boom equipment.


Small size: The equipment is very compact, which considerably improves the stability of the assembly when in motion.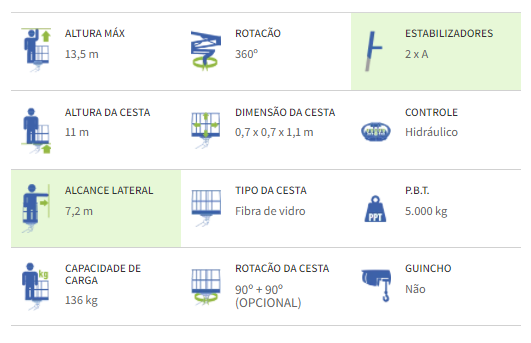 Quer saber mais sobre o equipamento forSte 13,5Ai? Acesse o link: Cesto aéreo Socage 13,5Ai
Where to use the Socage double insulated aerial basket?
The use of the equipment is very simple, fully hydraulic controls and easy to adapt. The equipment is suitable for energy dealers and contractors working with street lighting, tree pruning in places near the network.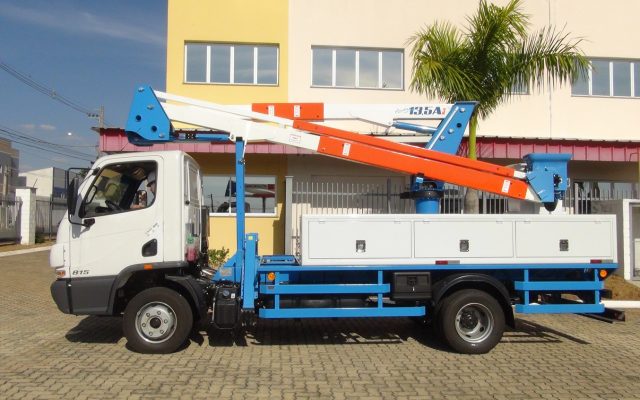 And all with maximum security equipment.
The double insulated air basket can have two insulation classes. Class "C" – 46kV or Class "B" – 69Kv.
Liked it? Contact us and request a quote:
info@socage.com.br