Open officially the calendar of Socage Events of Brazil
Socage do Brasil welcomes your visit to the IPAF Elevation 2018 Event held on February 5 and 6, 2018. The event takes place annually and brings together the main players of the lifting industry to discuss important and fundamental issues for safety in air work.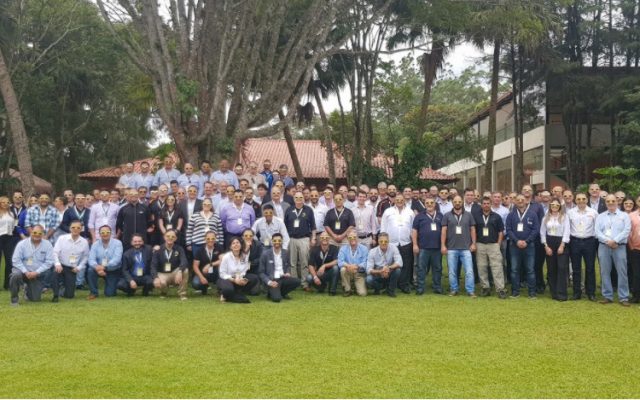 IPAF ELEVAÇÃO 2018 – Socage do Brasil
Ipaf Elevação: Compromisso com a segurança
The participation of Socage reaffirms our commitment and presence in the Brazilian market and continues to collaborate with technology and innovation for air work.
At the time we will present the SPIDER model, aerial platform on treadmill, lightness is its main feature.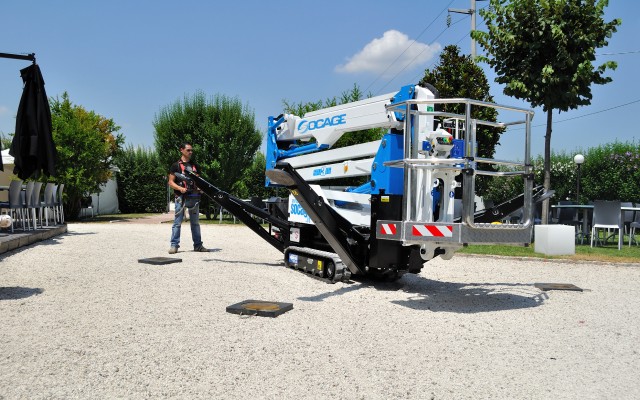 SPJ315 – Articulated Spider type aerial platform
SPJ315 is a self-propelled conveyor platform, the only one of this category of Socage air platforms marketed in Brazil. Capable of maximum working height of 15m, maximum lateral range of 7m, lifting capacity of 225 kg (02 operators + material + tools),
without limitations in the entire work area. This model is a compact aerial platform, with very small dimensions, only 78 cm wide which allows to pass through a door of 80 cm removing the aluminum basket.
This articulated platform on conveyor is equipped with radio control with cable for the control of the translation and the stabilization that guarantees the maximum safety for the operator (it is possible to equip SPJ315 with a wireless control);
the engine of the Honda gasoline series 13CV with speed control from the command radio. The rotation of the tower is 350º and allows an extensive work area, with the hydraulic Jib it is possible to perform the vertical rotation from -90º to +35º.
The SPJ315 aerial platform can be equipped with extendable belts, and with electric motor 230 V. Suitable for works in enclosed spaces such as malls, temples, factories or industries.